Présence
The Presence screen displays phone extensions downloaded by the server.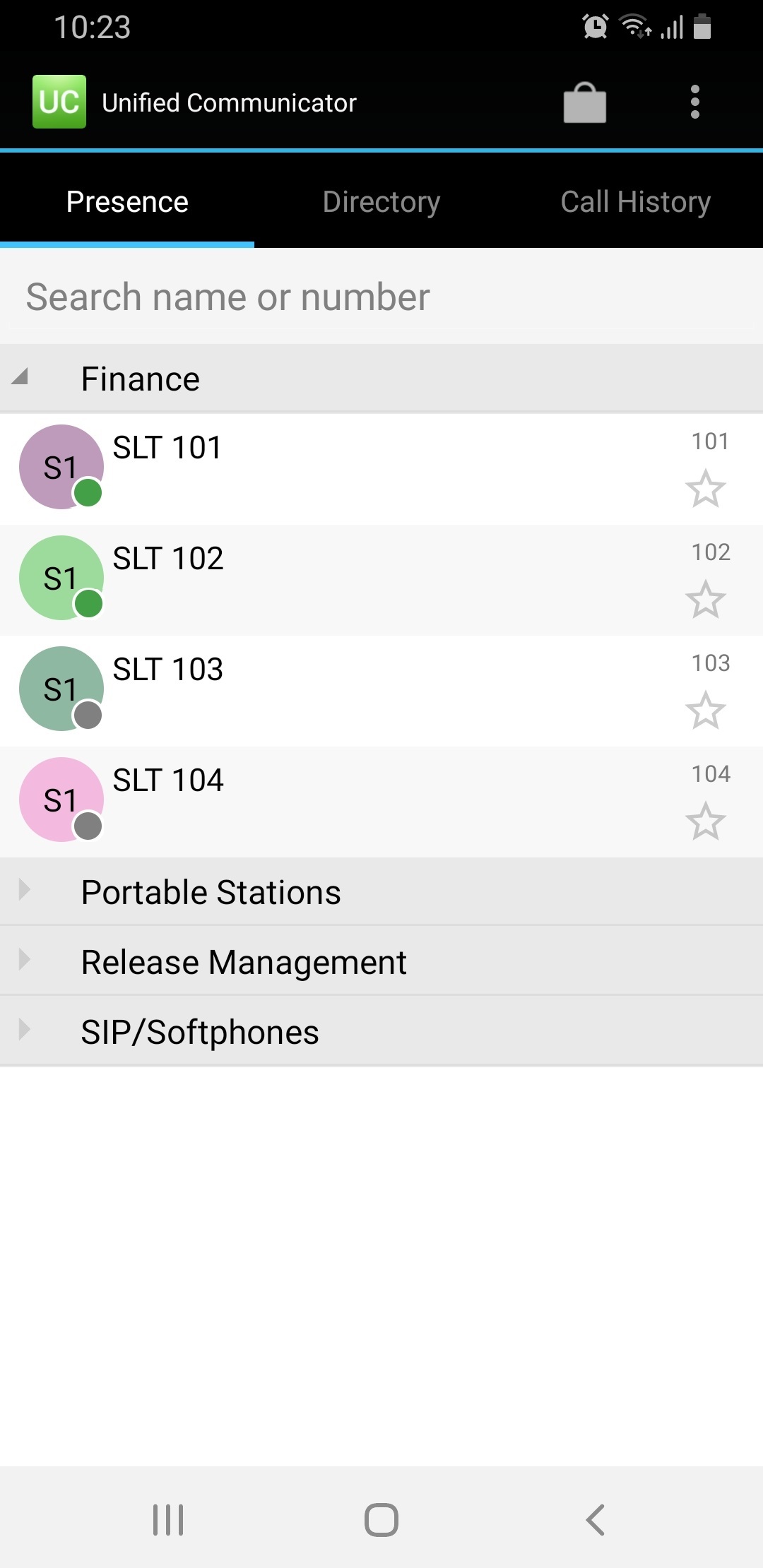 *Remarque: Extensions on this list may be organized into groups.
Select a heading to show or hide extensions for the desired group
Favorites
Presence also shows a star symbol next to each extension. This represents a 'Favorite' user. When the star is selected, the symbol will turn gold in colour and be added to the 'Favorites' department.
Statut
Unified Communicator provides real-time presence data for individual extensions.
The following icons indicate the current call status of each extension:

Disponible

Occupé
Hors ligne

En attente

Indisponible

Ne pas déranger

Rendez-vous

Pause

Absent du bureau

Pas au travail
*Remarque: La présence contrôle les extensions de téléphone de bureau, les extensions Mobex ainsi que les appels directement passés sur un portable. Presence will also display the phone number that an extension is currently on a call with.
Making a call to an extension by selecting it in the presence screen.
Extension details can be hidden from view on the server. To do this, select 'Edit' on the Extension information page, and select 'Keep Call Details Private'.
Numérotation
A DID (Direct Inward Dial) call can be made to any extension (using the DID number), which may be preferable under some circumstances:
*Remarque: Dialing behavior will vary based on the configuration of 'Short' and 'Long Tap' settings.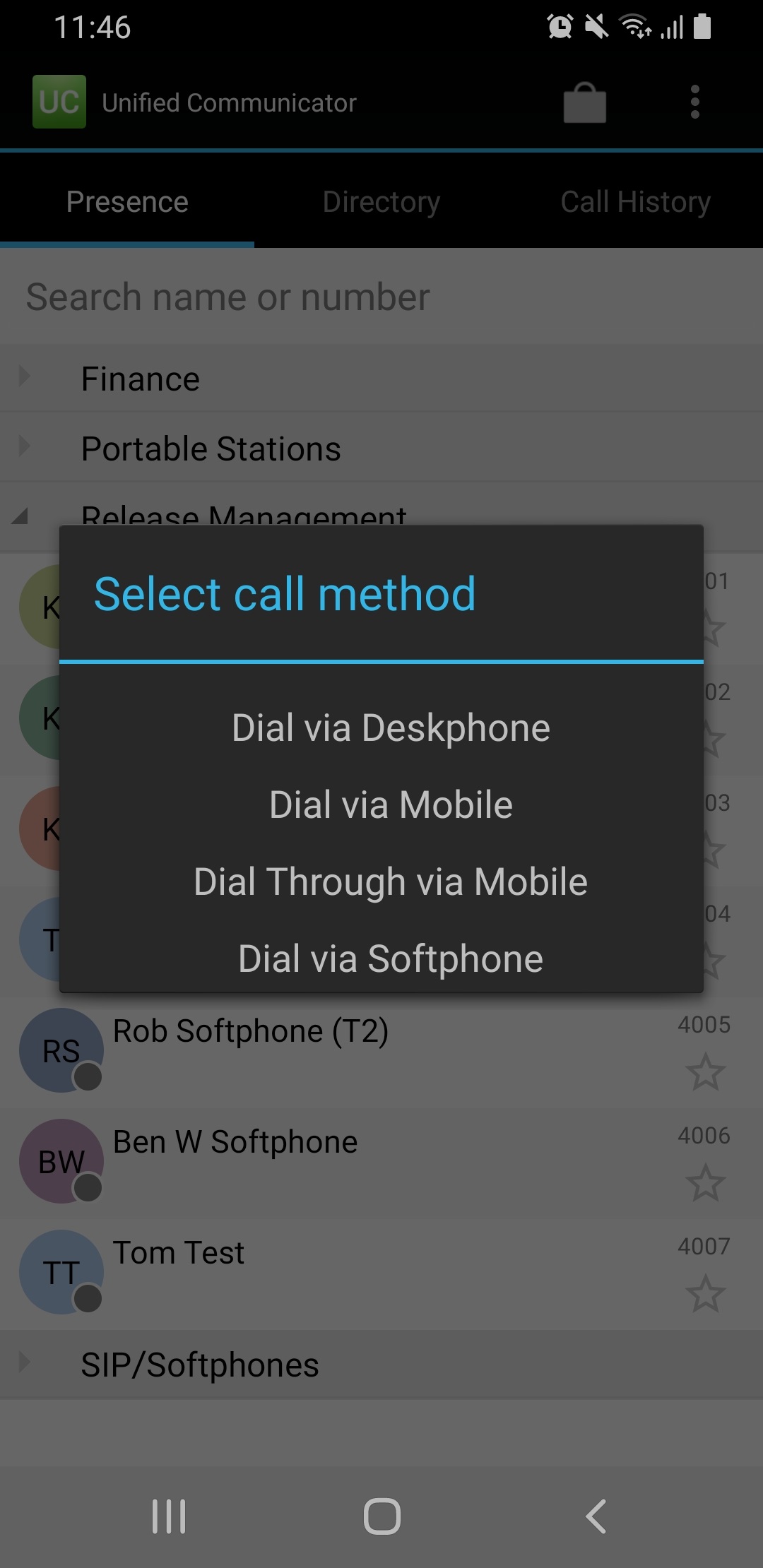 To call an extension using its DID number:
1. From the Presence screen, select the desired extension.
2. From the Actions menu, select the second Dial option displaying the DID.