Call History
Call History displays all incoming and outgoing calls: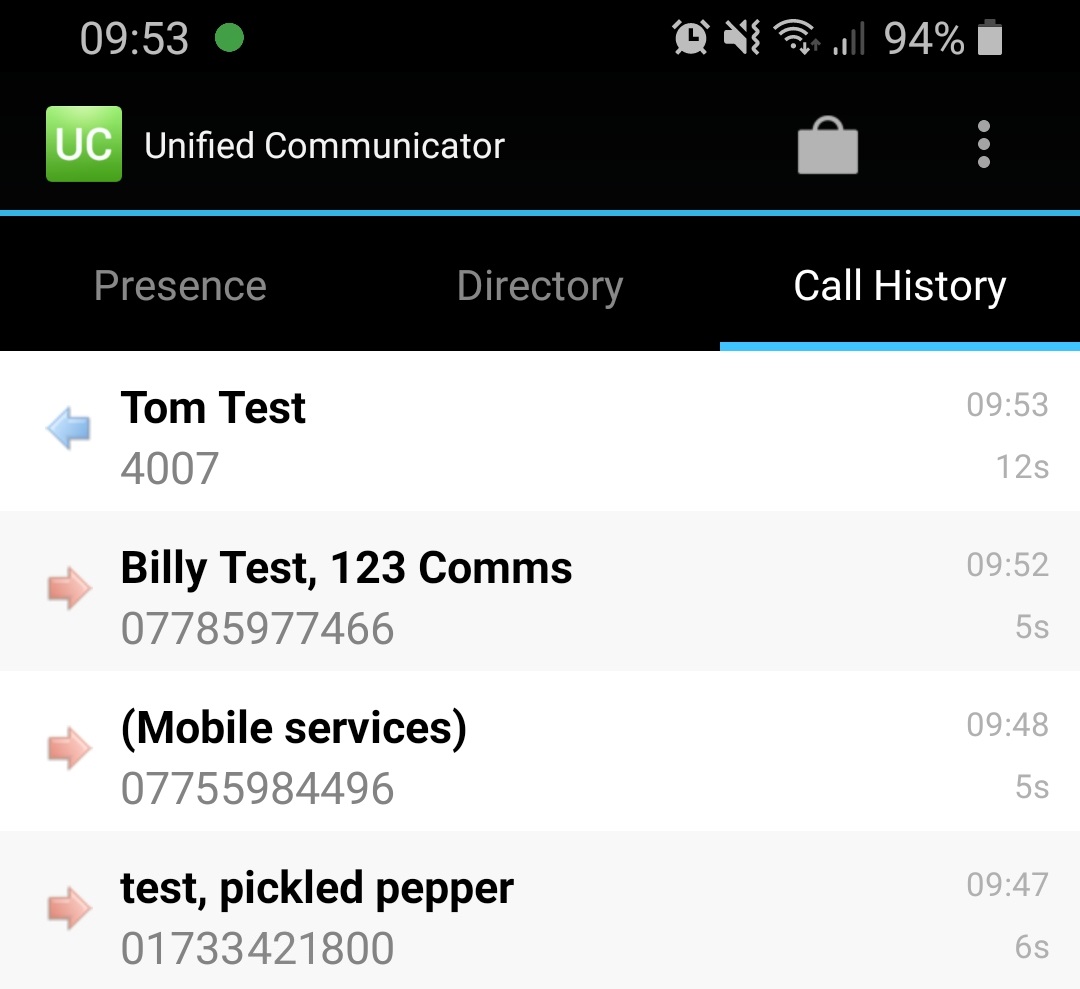 *NOTE: Contacts pre-existing in the Unified Communicator directory and shared Address Book are identified by name.
A red arrow indicates an incoming call. A blue arrow indicates an outgoing call.
Selecting a specific Call History record will place a call to the contact.
*NOTE: This does not include calls routed through the Mobile Phone Dialer. Only calls that were routed via the PBX.