Availability
Defines Incoming Call actions, Status, and custom Absence message:
*Note: The Availability settings can be found by selecting the Briefcase icon.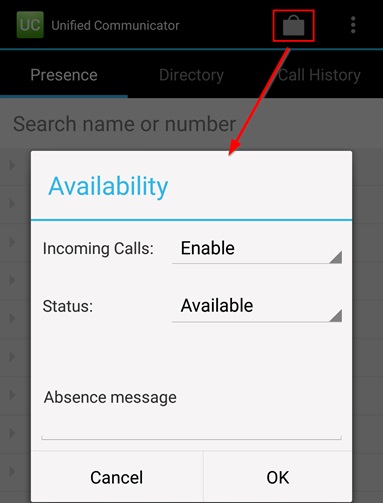 Incoming Calls:Set an action for Incoming Calls by selecting the drop-down.
*Note: Incoming Calls are enabled by default.
Selecting 'Disable' prevents calls from being forwarded to the extension defined in Unified Communicator: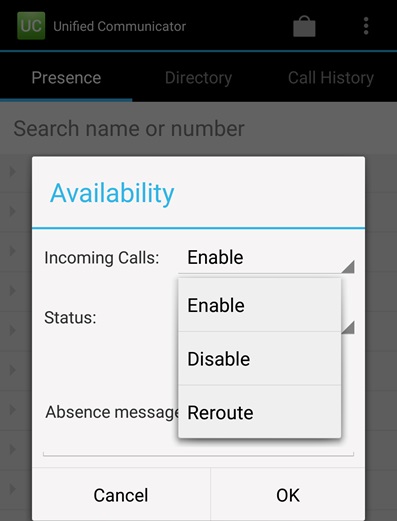 Selecting 'Reroute' forwards calls to an alternate phone number:
*Note: The alternate phone number must be defined in the 'Destination' field.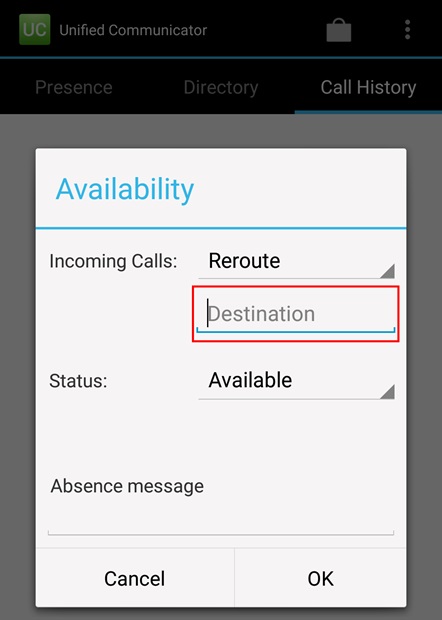 Status:Set status from the available choices in the drop-down menu:
*Note: 'Available' is the default setting.
Absence message:Enter an Absence message, then select 'OK'; to save settings: